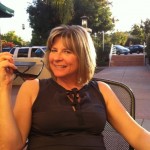 Lisa is the General Manager at The Beach Reporter, the community newspaper of the beach cities, serving three of the most affluent cities along the Southern California coastline – Manhattan Beach, Hermosa Beach and Redondo Beach.
She has a Master's degree in Communications Management from USC with a specialty in social media and a B.A. in English/Journalism from the University of Michigan.
Lisa has more than 20 years experience in computer software/technical management and remembers (though not fondly), the DOS prompt. As one of the first four technical writers at Microsoft, Lisa has lent her communications skills to the genesis of monoliths such as Microsoft Word, Excel and Access. She went on to manage a team of Microsoft technical editors and was instrumental in the company's abandoning proprietary publishing software and instead dogfooding with Microsoft Word. Lisa's other experience includes consulting on products in the backup, disk compression and internet filtering arenas and instructional design for Marriott Corp.
As The Beach Reporter's general manager, Lisa makes content decisions regarding community news, manages writers, editors, designers and photographers and defines strategic goals for the company.
Lisa is interested in how social media impacts hyper-local news, in Google's use of the "boredom/damper" factor to determine page rank, in the need for verified tags for certifying true primary sources and in how social media will impact middle-schoolers.
@lisaannjacobs